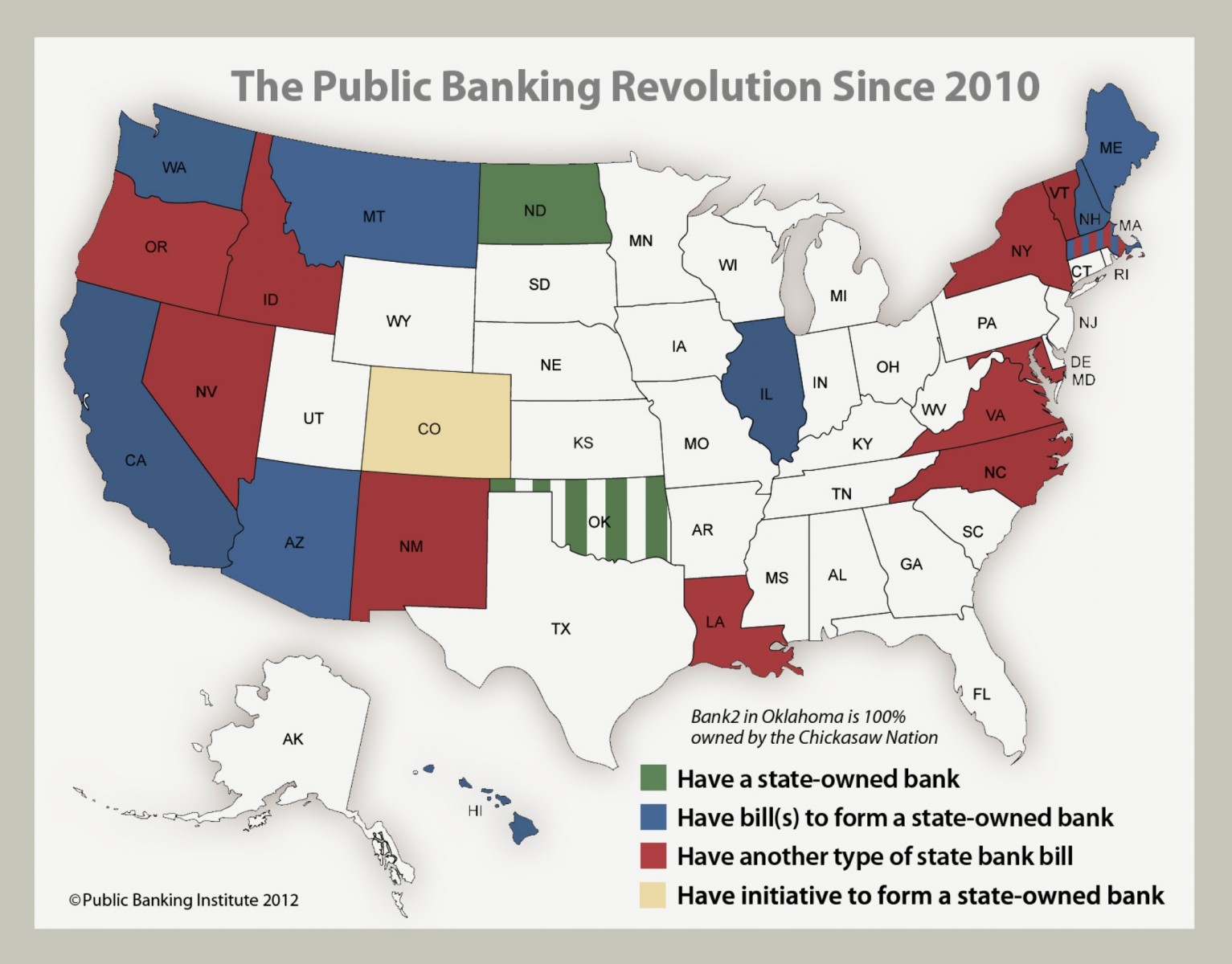 &nbsp
"It is well that the people of the nation do not understand our banking and monetary system, for if they did, I believe there would be a revolution before tomorrow morning." --Henry Ford, Ford Motor Co.
"Well, we're starting to understand and this is the beginning of the revolution...the banking revolution." --Ellen Brown, Occupy LA Teach-In, author of Web of Debt, Founder of the Public Banking Institute.

Public banks are...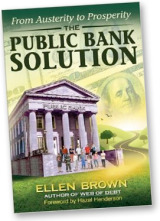 Viable solutions to the present economic crises in the US & world.
Owned by the people of a state or community.
Economically sustainable, because they operate transparently according to applicable banking regulations.
Able to offset pressures for tax increases with returned credit income to the community.
Ready sources of affordable credit for local governments, eliminating the need for large "rainy day" funds, with interest payments returning back to government coffers.
Counter-cyclical, meaning they are capable of reducing the negative impact of recessions, because they can make money available for local governments and businesses precisely when private banks decrease lending.
Potentially available to any-sized government or community able to meet the requirements for setting up a bank.
Required to promote the public interest, as defined in their charters.
Run by professional bankers, not politicians.
Administered by salaried public servants, who do not receive huge bonuses, or commissions or fees for generating loans.
Constitutional, as ruled by the U.S. Supreme Court.
Not speculative ventures that maximize profits in the short term, without regard to the long-term interests of the public.
&nbsp